Would You like a feature Interview?
All Interviews are 100% FREE of Charge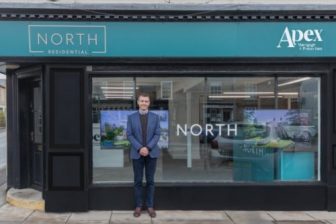 Three months after becoming an independent real estate company, North Residential opens its second office in Pocklington, East Yorkshire.
The Harrogate-based agency, which rebranded from Knight Frank after 15 years, says the new branch will form part of its growth plans.
Last September, Harlan Pollitt and Daniel Rigg launched a rebrand of North Residential after parting ways with Knight Frank.
Pollitt commented:
"We operate as an independent company with no external funding or debt, and are very well positioned to expand the North Residential brand into greater locations with the most motivated and best team in the business. is in
"We expect to open at least three new offices each year, growing by approximately 60% year-on-year, and look forward to announcing more new offices in the near future."
Scott Holley has been appointed to lead the team for the new Pocklington office. He has held senior positions at Galbraith and Savills and in residential real estate he has over 20 years of experience.
Pollitt adds:
"We are thrilled to include North Residential as part of our local community and support residents in every stage of their next big move."
Want to benefit from our PR Services?
PR Services for business professionals to make an impact