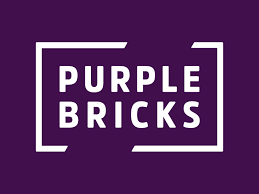 Purplebricks has issued the following statement to the market:
Notification of possible offers
Purplebricks refers to recent press speculation regarding a possible offer to the company by Strike Limited ("Strike"). Purplebricks confirms that it is in discussions with Strike regarding its potential participation in the formal sales process announced on March 1, 2023 (the "Formal Sales Process").
Strike does not currently participate in the formal sales process. As stated in the formal sales process announcement, all participants are required to sign a non-disclosure agreement ("NDA") on terms satisfactory to Purplebricks. Such an NDA reflects the terms typical of the formal sales process and enables the formal sales process to be conducted in a fair and coordinated manner for the benefit of Purplebricks' stakeholders.
It is uncertain whether Strike will make an offer to Purplebricks or the terms of any such offer.
Rule 2.6(a) of the Code requires the strike to announce its firm intention to make an offer to Purplebricks pursuant to Rule 2.7 of the Code, or to make an offer, no later than 5:00 p.m. on April 12, 2023, twenty-eight days after this announcement. If you make a statement that you do not intend to do so, that statement will be treated as a statement governed by Rule 2.8 of the Code. This deadline may be extended with the consent of the Acquisition Panel pursuant to Rule 2.6(c) of the Code.
This announcement was made without Strike's consent.
Daily news email from EYE

Enter your email below to receive the latest news straight to your inbox every morning.