Would You like a feature Interview?
All Interviews are 100% FREE of Charge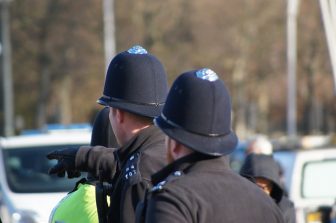 Police are investigating a Poole-based property management agency after receiving reports of missing money.
The Initiative Property Management (IPM) office, which manages more than 2,000 residential properties across Bournemouth, Boscombe, Westbourne, Poole, Christchurch, New Milton, Weymouth, Axminster, Southampton and Salisbury, appears to have ceased trading.
The Echo in Bournemouth reports that IPM's office has been locked at Branksome Business Park, Poole, and no staff are on site.
The Echo says it has received multiple reports of residents and property owners paying the company thousands of pounds for services, however, they have been unable to contact anyone over recent days. EYE has attempted to call the firm on several occassions but received no answer.
Meanwhile, the IPM website has been taken down and is in 'maintenance mode', while a Google search reveals that the the company is now 'permanently closed'.
An email shared with the press by a member of staff states: "We have been advised by our managing director, Steven Greaney, that Initiative Property Management Limited has ceased trading with immediate effect from 9am 18/09/2023, and the office is now closed.
"We understand the accounts have been frozen, we would therefore suggest no further payments are made to the client accounts going forward."
According to the Companies House website, the accounts for IPM are overdue.
On 1 August a notice was issued that the firm would be struck off and dissolved, however, this was discontinued just a day later.
Company accounts were last filed in November 2022, but only covered up until May 2021 when at the time IPM had current assets of £457,637.
Offering residential block and building management, IPM managed 2,144 flats and apartments – or 175 blocks, in March.
A spokesperson for Dorset Police said: "At 5.14pm on Monday 18 September 2023 we received a report that an amount of money has gone missing in relation to property management in Bournemouth. Enquiries are continuing. No arrests have been made."
Want to benefit from our PR Services?
PR Services for business professionals to make an impact