Would You like a feature Interview?
All Interviews are 100% FREE of Charge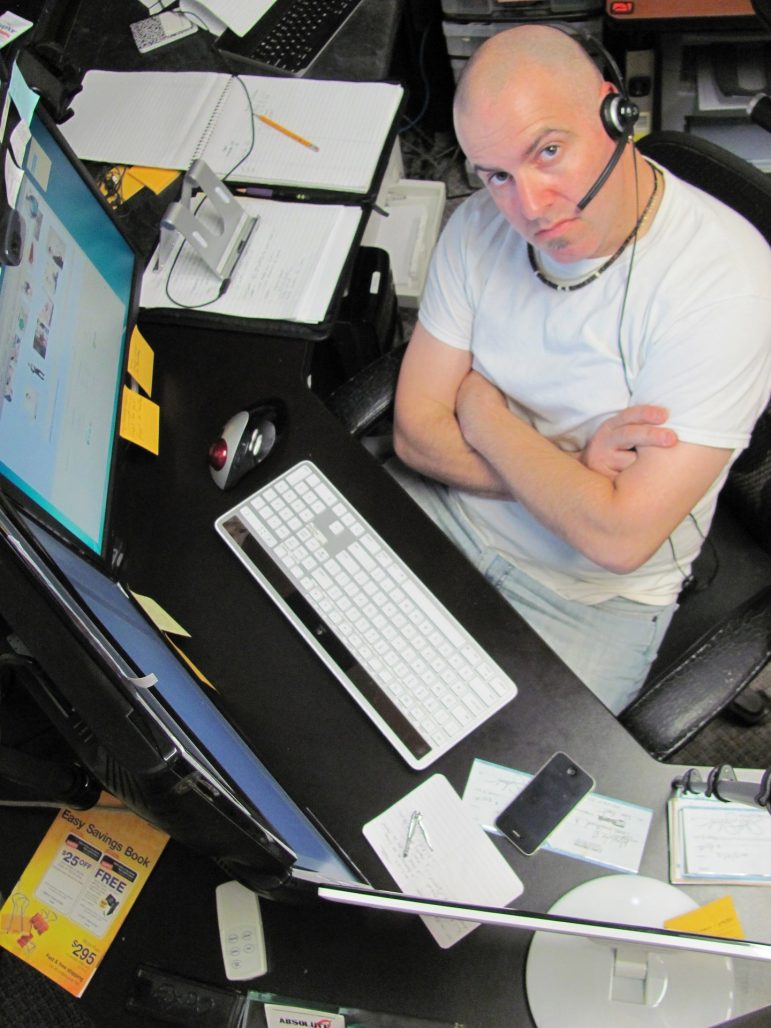 One of the most significant effects of the Covid pandemic has been the widespread move to home or hybrid working. For most industries the 9-5 office routine has been thoroughly disrupted and workers now generally expect to be able to work flexibly.
These workers most likely consider the change a Good Thing but whether it is such a good thing for businesses and customers is open to considerable question.
Nowadays it is not uncommon to have telephone conversations with staff of organisations and to find that their a dog barking in the background, a child is demanding attention, or the worker is quite obviously having to put the call on hold while they call a colleague for the answer to an enquiry. Is it professional? Is it efficient? Is it productive? Does the customer benefit? Doubtful on all counts. And some workers agree…
A survey commissioned by a firm that provides office working environments has found that around 44 per cent of desk-based workers admit they are less productive at home.
The poll, commissioned by real estate investment firm Castleforge, and carried out by Yonder fieldwork between 23rd-27th August 2023 among 1,817 UK adults whose work involves office or desk-based activities, also found that a third (35%) of respondents feel socially isolated when working from home.
More than half (55%) believe they will have greater opportunities for promotion and career development if they work in the office. This figure reaches 63% amongst 18-24 year olds.
But the research also shows workers need to be motivated back into offices, with 52 per cent of respondents, and 69% of 18-24s, saying the quality of an office environment is a key factor for them when deciding to take a job.
The news comes as big tech companies mandate their employees to come back into the office, offering a varied combination of incentives and penalties to bring them back. Amenities are key to the incentives, with some companies even offering on-site hotel rooms.
Castleforge believes the research reinforces a trend toward collaboration in-person becoming the norm once again. Companies will seek out top-quality headquarters offices with a diversity of amenities, and flexible office arrangements that provide a "hotel-like" experience for their employees, they say.
Castleforge Founding Partner Michael Kovacs said:
"With employees having previously enjoyed short commutes from their beds to their desks and dining tables, tempting employees to leave their sofas behind multiple times a week is a challenge. But our research shows workers are more productive if they do.
"That means employers are increasingly looking to offices that feel more like hotels, with really high-quality amenities. Luxury showers, gym equipment, events and fancy coffee machines for employees are all a must nowadays.
"In the case of flexible offices, the employers themselves can act like hotel guests too, benefiting from flexible contracts so they can come and go as they please, and scale the space they need with ease."
Does your office use home/hybrid working for desk-based staff? Does it work well? Or would you prefer to see a return to the  8.30 a.m. Morning Meeting for all staff and a return to conventional office working? EYE will be interested to read your comments.
Want to benefit from our PR Services?
PR Services for business professionals to make an impact