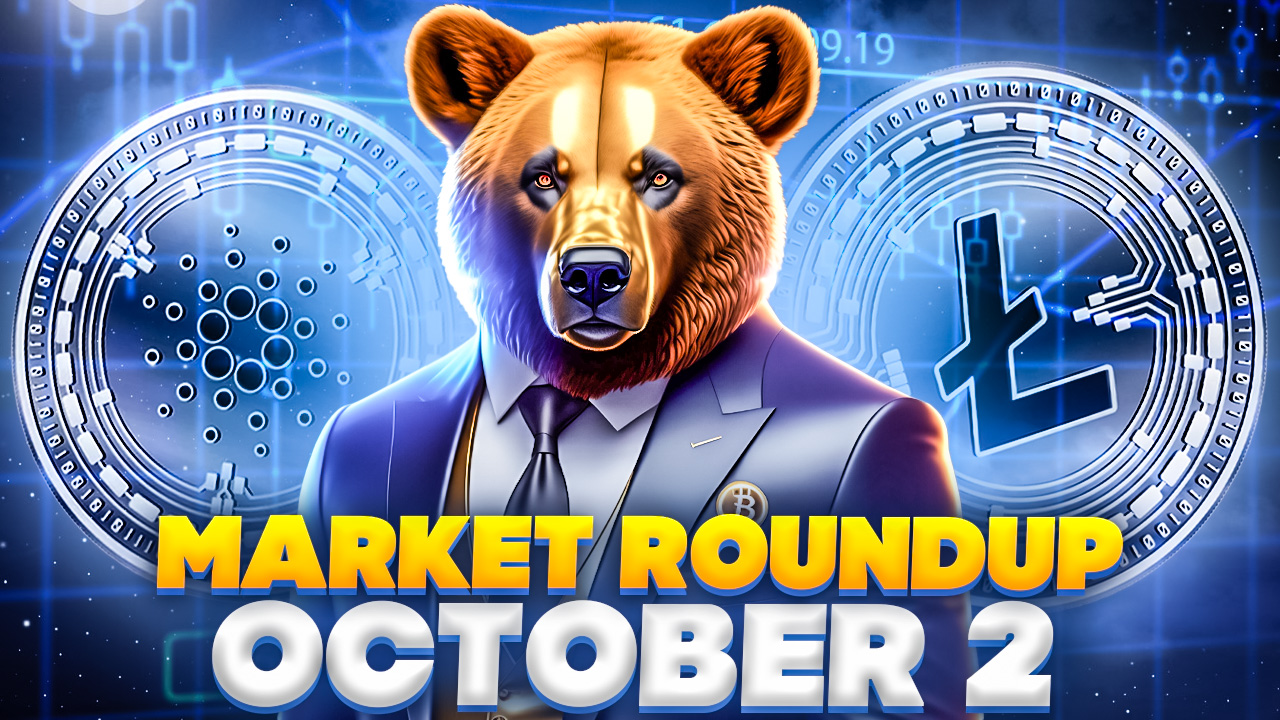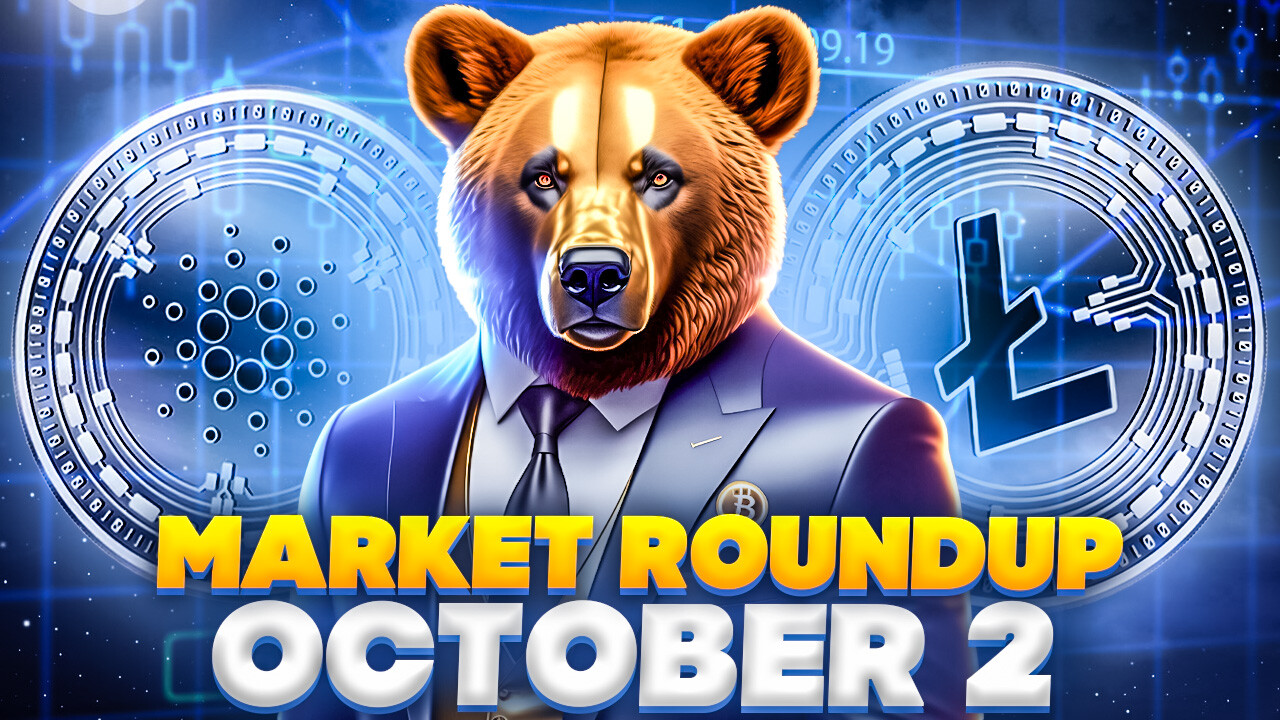 Would You like a feature Interview?
All Interviews are 100% FREE of Charge
In recent times, the cryptocurrency ecosystem has been abuzz with talks about Bitcoin's (BTC) trajectory. This attention is further intensified by its notable 8% surge, sparking discussions about the potential onset of a new bull market. 
Bitcoin's price stands at an impressive $28,000 with a robust 24-hour trading volume of $12 billion, indicating a 4% rise in a single day. 
Unwavering in its dominance, Bitcoin retains its top spot on CoinMarketCap, boasting an enviable market capitalization of approximately $547 billion.
Furthermore, the circulating supply of Bitcoin hovers around 19,501,531 BTC coins, inching ever closer to its predetermined cap of 21 million.
Bitcoin Price Prediction 
Taking a closer look at Bitcoin's 4-hour chart, several key price levels emerge. 
Key Technical Levels: The pivot point, an essential metric, is pegged at $27,347. As for resistance levels, the immediate one is at $28,706, followed closely by $29,417 and $30,275. Conversely, Bitcoin finds its immediate support at $26,636, with subsequent layers of support positioned at $26,000 and $25,325.
Indicators Show Overbought Market Conditions
Technical indicators further shed light on Bitcoin's current status. The RSI, or Relative Strength Index, sits at 78. Traditionally, an RSI level that eclipses the 70 mark signifies overbought conditions, alerting traders to possible pullbacks in the near future. 
Meanwhile, the MACD (Moving Average Convergence Divergence) unveils a value of 124, contrasted against its signal line placed at 393. Notably, the MACD line below the signal line suggests a potential shift towards downward momentum. 
The 50-Day Exponential Moving Average (50 EMA) is another noteworthy metric. Currently valued at $27,000, it provides a bullish sign as Bitcoin's price trades above this level.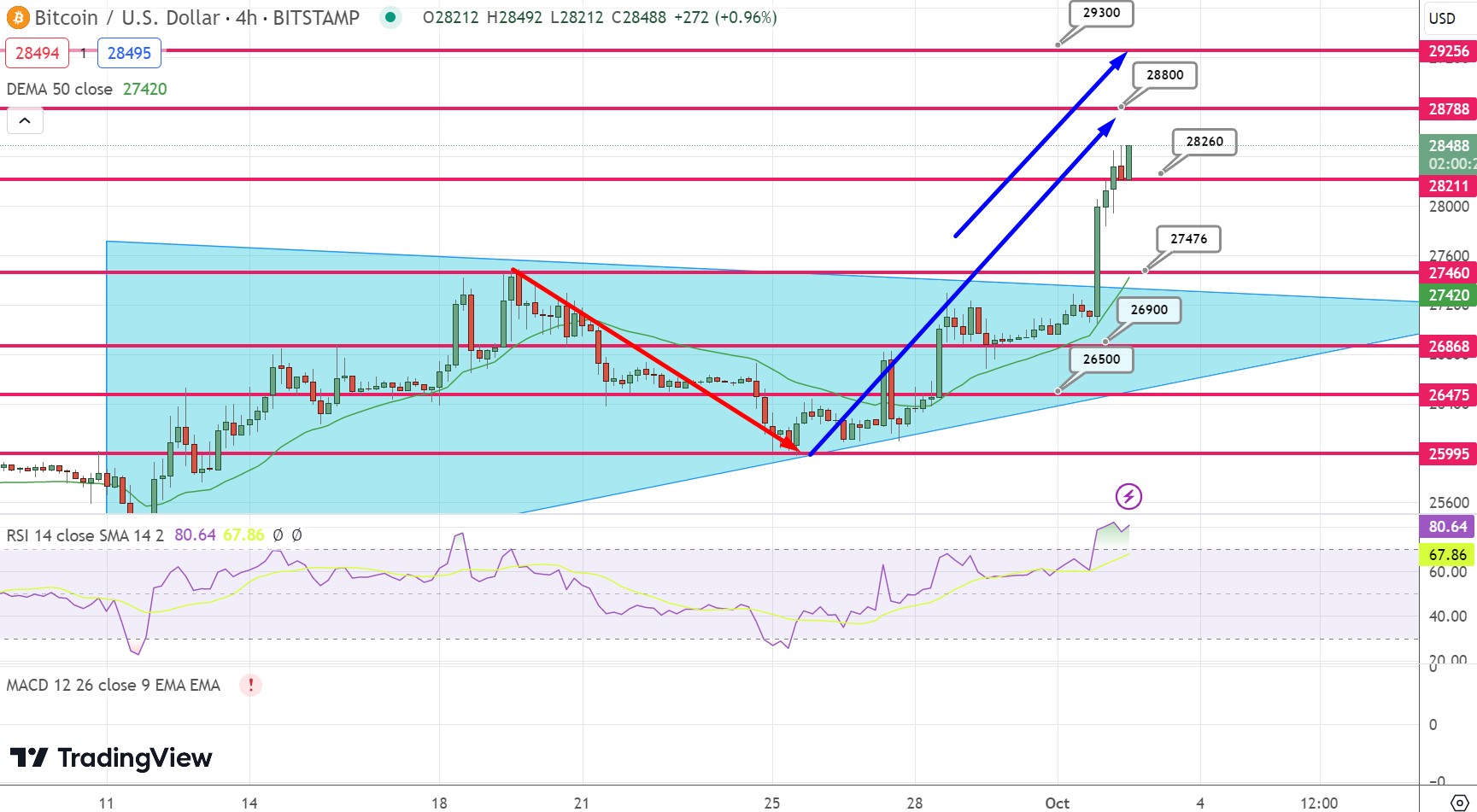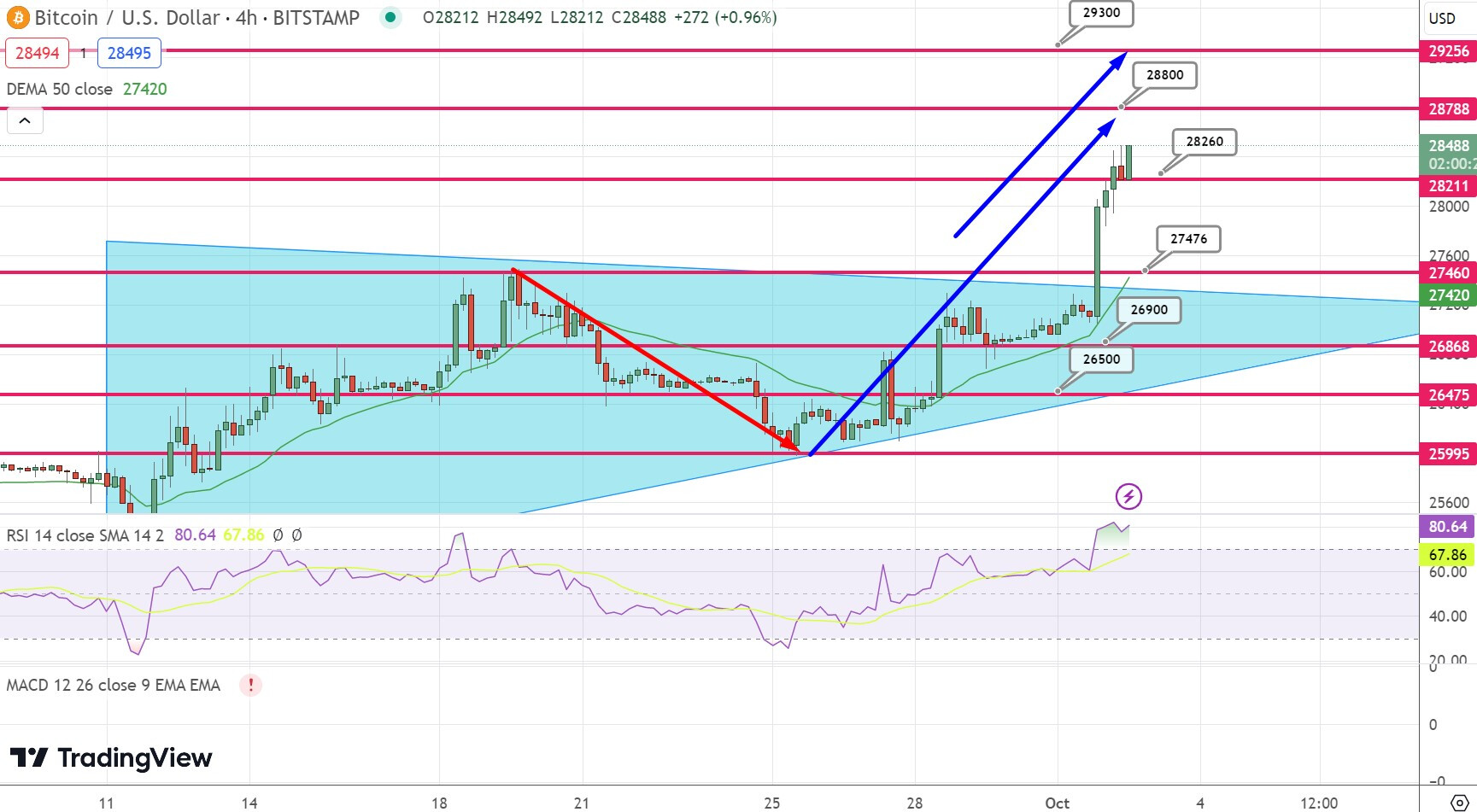 In the realm of chart patterns, Bitcoin presents a symmetrical triangle pattern, climaxing with a breakout at the $27,350 mark. Historically, such breakouts are often precursors to bullish momentum, suggesting that Bitcoin's ascent might continue.
To wrap up, the trajectory for Bitcoin leans heavily bullish. For investors, there's a possible strategy in buying above the $27,500 mark, with targets set at either $28,800 or $29,300. 
However, a word of caution: should Bitcoin struggle to cross the $28,300 barrier, it could catalyze a selling trend.
Looking forward, Bitcoin seems poised to challenge the $28,800 resistance level in the upcoming days. And, if the market remains favourable, there's a plausible chance for Bitcoin to strive for the $29,300 pinnacle.
Top 15 Cryptocurrencies to Watch in 2023
Stay up-to-date with the world of digital assets by exploring our handpicked collection of the best 15 alternative cryptocurrencies and ICO projects to keep an eye on in 2023. 
Our list has been curated by professionals from Industry Talk and Cryptonews, ensuring expert advice and critical insights for your cryptocurrency investments. 
Take advantage of this opportunity to discover the potential of these digital assets and keep yourself informed.
Find The Best Price to Buy/Sell Cryptocurrency


Disclaimer: Cryptocurrency projects endorsed in this article are not the financial advice of the publishing author or publication – cryptocurrencies are highly volatile investments with considerable risk, always do your own research.
Want to benefit from our PR Services?
PR Services for business professionals to make an impact