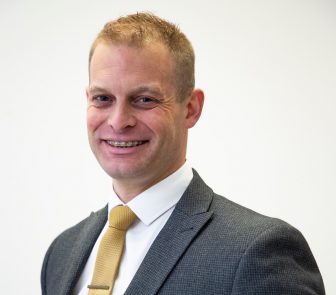 Would You like a feature Interview?
All Interviews are 100% FREE of Charge
Just one year after becoming a franchisee, Tom Cartwright, owner of Belvoir Exmouth, has doubled the size of his business with a third acquisition, after completing the purchase of Stocks Property Management.
Cartwright started out with about 59 properties, and now his business has almost 200 units in its portfolio.
"I can't believe how much we have achieved in just one year," he said. "There are now four of us in the business – myself, my wife Emma, Nick Wright, who is our property coordinator, and Ian Matthews who is ex-RAF and recently joined as a property manager with about 15 years of experience."
"I would like to offer huge congratulations to Tom Cartwright, on his acquisition of Stocks Property Management, which has doubled the size of his business," said Belvoir CEO Dorian Gonsalves. "Tom only opened Belvoir Exmouth as a hot-start last October after buying @Home Estate and Lettings Agent in Exmouth and rebranding it to Belvoir."
Within months Tom completed on the acquisition of a second, small local lettings agency, which added to his lettings portfolio and provided him with a foothold into the sales market," Gonsalves added. "Tom's achievements were recognised in March 2023 when he won the Belvoir Newcomer of the Year Award at Belvoir's Annual Awards."
Want to benefit from our PR Services?
PR Services for business professionals to make an impact