Would You like a feature Interview?
All Interviews are 100% FREE of Charge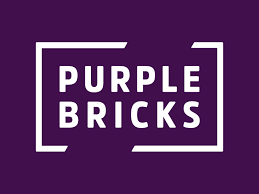 Purplebricks has commented on the sudden departure of Helen Martin, director of risk and compliance, who left the online real estate firm yesterday.
EYE broke the news last night that Martin, who joined Purplebricks from LSL in August 2022, has returned to his former company.
She was appointed last year at a rather tumultuous time for online real estate firms, partly due to a string of regulatory missteps.
EYE revealed in November 2021 that Purplebricks had failed to adequately provide its residents with the legally required documents.
Purple Brick, which has admitted that the situation last year was "difficult," is now being investigated by PropertyMark for possible rental violations.
Martin, who has been tasked with overseeing risk management and compliance and is responsible for further enhancing the processes and procedures in place across the Group, confirmed last night that he is leaving Purple Brick.
Purplebricks CFO Dominique Highfield told EYE:
"Helene, who has supported the transition to Lifetime Legal for her clients due diligence checks, has decided it is time to pursue other opportunities. She leaves with our best wishes." ."
EYE NEWSFLASH: Purplebricks Director of Risk and Compliance Retires After Just Six Months
Want to benefit from our PR Services?
PR Services for business professionals to make an impact