Would You like a feature Interview?
All Interviews are 100% FREE of Charge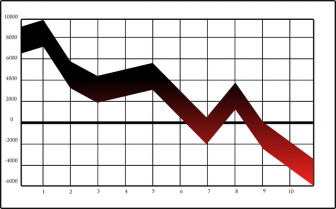 The latest figures show that the number of multi-occupation (HMO) homes available across England continues to decline, already down 1.7% in the previous year and down a further 2.4% annually. I'm here.
Octane Capital analysis shows there are now 489,701 HMOs across England, meaning the market has shrunk by over 21,000 properties in two years.
The East Midlands saw the biggest decline, with HMO inventory levels down 26.1% over the year. In the North East, HMO shares fell 15.8%, but the South East (-6.7%), London (-5.2%) and North West (-1.6%) also recorded declines.
However, some regions have seen increases, with HMO inventory levels rising last year in the West Midlands (+16.9%), Yorkshire and Humber (+11.2%), the South West (+0.6%) and the East of England. (+0.6%)
Despite lower overall inventory levels, London retains the largest share of HMO rental housing at 29.7% of total UK inventory. This equates to an estimated 145,615 properties.

The South East has 14.1% of all HMOs nationwide, Yorkshire & Humber 11.1% and the South West 10.2%. The North West (10.1%) has the next highest percentage, followed by the West Midlands (9.1%), the East of England (7.6%), the East Midlands (4.4%) and the North East (3.5%).
Octane Capital CEO Jonathan Samuels commented: years ago.
"While attempts to raise the living standards of tenants in the country should be welcomed, it is also imperative to encourage investors to stay within the sector. Rental costs will get higher and higher in the process, at the expense of the country's renters."
Want to benefit from our PR Services?
PR Services for business professionals to make an impact