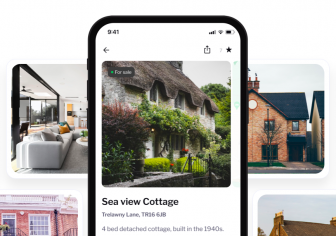 PropTech company Nokkel has announced the release of version 5.0 of its mobile app.
Nokkel is designed to help buyers find off-market properties and interact directly with potential sellers. The latest developments aim to enhance the service by increasing accessibility and transparency with additional data.
New features in the Nokkel app include improved 'findability' of homes through integration with Google Maps. Additional information about the property and surrounding area includes his EPC rating of the residence, detailed photos, and details of nearby services such as transportation and recreational areas.
Updated app shows next phase of Nokkel's growth story following capital increase announcement
Last September, we helped integrate with FNZ's wealth management platform.
Nokkel CEO and Founder Roland Whyte commented:
"Many plans to buy and sell real estate have been put on hold in the last few months and will continue in 2023. Having access to a wider range of information about real estate provides a level of transparency and allows users to They will be able to manage their current position in the UK housing market."
Daily news email from EYE

Enter your email below to get the latest news straight to your inbox every morning.
Want to benefit from our PR Services?
PR Services for business professionals to make an impact