Would You like a feature Interview?
All Interviews are 100% FREE of Charge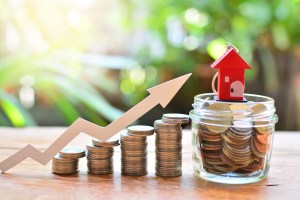 The Martin Lewis Money Show returned to our TV screens this week with more expert advice on coping financially.
Based in the UK, MoneySavingExpert gave viewers everything they needed to know about house prices, mortgages and saving on rent.
During the show, Lewis issued a big warning to those concerned about rising interest rates. He said borrowing rates may never return to the levels they had in early 2021. Instead, interest rates are likely to rise further this year, dropping to around 3% in 2024.
UK house prices – a hot topic of discussion – are clearly on the minds of many viewers, which led to Martin Lewis working with ITV to post a poll on Twitter to give his followers local Asked to vote on house prices. Up, down, or no change over the next 12 months. Collected over 44,000 votes
Somewhat surprisingly, the survey found that nearly a third (32.1%) expect home prices to rise in the next 12 months. This is despite recent declines and expectations of further price declines.
Conversely, 26.8% expect property prices to fall. The rest sat on the fence.
That means more people think house prices will go up than down, indicating a bright outlook for house prices.
with today's vote @itvMLshow (8pm):

Do you think house prices in the UK where you live will be higher or lower in the next year than they are today?

Please explain why using too #Martin Lewis

— Martin Lewis (@MartinSLewis) February 7, 2023
Want to benefit from our PR Services?
PR Services for business professionals to make an impact