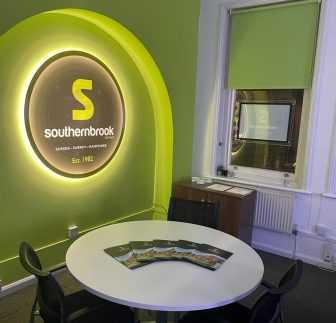 Southernbrook Lettings, with offices in Chichester, Bognor Regis and Gosport, has completed the acquisition of Cocoon Lettings.
This is the second major acquisition and merger in the past 12 months, following last year's acquisitions of David Seymour of Gosport and Portsmouth.
Founded in 2012 in Kingston Upon Thames (South West London), Cocoon Lettings has operated in three major towns along the 'A3 Corridor', including Guildford and Haslemere.
Cocoon has a large residential portfolio covering the towns of Kingston upon Thames, Guildford and Haslemere. Southernbrook now have a strong presence in Surrey, Sussex and Hampshire.
Southernbrook Group Managing Director Lewis Musgrove told EYE: This expansion will give even more landlords, tenants and properties access to our state-of-the-art systems management and maintenance platform, providing a footprint for future growth. "
"We would love to welcome the Cocoon team to the Southernbrook Group," he added. "More expansions are in the pipeline, so watch this space!"
Daily news email from EYE

Enter your email below to have the latest news sent straight to your inbox every morning.
Want to benefit from our PR Services?
PR Services for business professionals to make an impact