Would You like a feature Interview?
All Interviews are 100% FREE of Charge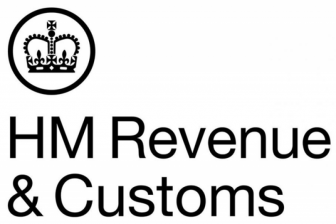 The latest HMRC property transaction data shows a preliminary non-seasonally adjusted estimate of the number of UK home transactions in January 2023 at 77,390, 7% lower than January 2022 and 27% lower than December 2022. is shown.
The data also reveals a provisional seasonally adjusted estimate of 96,650 for the number of UK housing transactions in January 2023, 11% lower than January 2022 and 3% lower than December 2022. increase.
Compared to pre-pandemic, 97,310 housing deals were registered in January 2020, suggesting that the current completion rate is similar.
Industry reaction:
Lucian Cook, Head of Housing Research at Savills, said: "While down 7% from the same month last year, the number of home deals from HMRC remains surprisingly strong today. Not reflected in sales completion.
"Nevertheless, given what happened to mortgage approvals, the numbers still point to a market dominated by stock-rich cash buyers, but not first-time buyers and mortgages. Those who partnered will allow investors to bear the brunt of higher mortgage costs."
Matthew Thompson, Director of Sales, Chestertons, said: "In January, the branch noticed a 25% increase in views compared to the same month last year. The market valuation numbers are relatively low as we continued to observe how the property is developing, and "buyer dissatisfaction" is starting to rise as there are currently few properties on the market. Especially among those who want to move as soon as possible. "
Iain McKenzie, CEO of The Guild of Property Professionals, commented: "We expect a dip in transactions around this time as we try to complete the process in time for Christmas and avoid January paperwork.
"A slowdown in sales isn't necessarily bad news for agents, as they have time to pause and replenish inventory available to buyers.
"Buyers may be taking a wait-and-see approach to the market in the hope that home prices will fall significantly, but the market continues to disappoint as home prices remain stable for the foreseeable future. .
"Buyers hit by a cost-of-living crisis may have decided to leave their savings in place for a while. Demand should pick up again as it slows down."
OnTheMarket CEO Jason Tebb said: "As expected, transaction levels were lower in January compared to December and in January 2022 as the housing market continues to rebalance.
"That said, the confidence of buyers and sellers seems to be holding up very well, partly because the government and the Bank of England have given clear direction on how to deal with inflation and its impact on interest rates. Inflation appears to have peaked as the turmoil in September and October has calmed down.Rates may be a little higher, but the market is still at its peak. suggesting that it may be nearing its peak, even if it is not.
"All of this underscores the importance of sellers getting their homes priced right as the market approaches pre-pandemic conditions. No matter what happens, real estate must be priced right more than ever."
Andy Sommerville, Director of Search Acumen, commented: "Looking at the first real estate transaction figures for 2023, we have seen towards the end of last year as transaction volumes are declining against the very high prices seen in the early months of 2021 and 2022. We see the trend continuing, as we raced to keep up with unprecedented demand.In comparison, today's market is in a very difficult position, reflected in declining consumer confidence. are facing a cost-of-living crisis due to ever-increasing bills and high borrowing rates.
"The green hope is that the macroeconomic numbers are better than expected, and this will allow the UK to stave off a recession while still avoiding recession. With a budget approaching and a new housing minister in place, the real estate industry could get the stability it had been craving for some time. I hope you can.
"Right now, commercial real estate deals appear to be outstripping residential deals, but office space, for example, has fallen in value so quickly over the past few months that it may not be reflected in the data until the spring. A big unknown is how further land registry strikes will affect future data set transaction volumes, putting further strain on this public service and likely creating details in registrations. What this means for people, and all stakeholders in ongoing deals, is that they need to be one step ahead.
"As the number of transactions declines, shipping companies will have to maintain their competitive edge more than ever, and no company can afford to lose momentum. As risks grow, how companies cope in the coming months will depend on how much they can streamline their trading processes, and on innovation as a tool for efficiency and cost savings during difficult times. Defined by our continued investment in 2022, we already have the technology to digitize real estate data, automate transaction processes via AI, and handle tasks that used to take weeks in seconds. As we witness the start of a new year, the real estate sector is more than ever embracing technology to future-proof its business, keep markets moving, and face significant financial pressures. We need to support everyday buyers and sellers."
Want to benefit from our PR Services?
PR Services for business professionals to make an impact