Would You like a feature Interview?
All Interviews are 100% FREE of Charge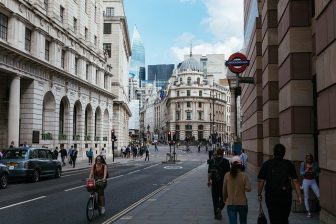 The Bank of England is widely expected to raise interest rates today after yesterday's unexpected rise in inflation.
Ahead of yesterday's news, inflation appeared to be falling and some market analysts ruled out the possibility of another rate hike.
Economists and the Bank of England had expected the consumer price index to fall to 9.9% from 10.1%, but February data showed headline inflation falling, in part due to a sharp rise in food and beverage prices. actually jumped to 10.4%. It forces policy makers to pause their thinking.
The central bank has raised UK interest rates 10 times in a row over the past year and is expected to do so today for the 11th time.
As it stands, the benchmark rate stands at 4%, with experts suggesting a hike to 4.25% is in sight by this morning's meeting of the Bank of England's Monetary Policy Committee (MPC).
Inflation is expected to fall below 3% by the end of 2023, according to the Office of Budget Responsibility (OBR).
Prime Minister Rishi Sunak had previously promised to cut inflation this year to boost the economy and improve his chances of winning the next general election.
Mortgage owners, home seekers and savers will be affected if the Bank of England decides to raise the base rate.
Homeowners on standard floating rate or tracker mortgages will be hit particularly hard in the near term by further interest rate increases.
At the MPC's last meeting, a 7-2 vote voted to raise the interest rate by 0.5% from 3.5% to 4%.
Want to benefit from our PR Services?
PR Services for business professionals to make an impact