As co-founder of Frank, Andrew Bloch has shaped one of the UK's most respected PR agencies 'Frank' and has represented some of the nation's best-known brands – from Coca-Cola to Weetabix – and is one of the industry's most decorated agencies.
One of Andrews's most esteemed clients is LORD SUGAR as he has acted as the official spokesperson and PR adviser to Lord Sugar for over 20 years, as well as handling the PR for all The Apprentice winners and their companies since the show started in 2005.
After completing his studies in public relations, Andrew started his career as a junior PR executive. He went on to work for several leading PR agencies before starting his own agency, Frank, in 2000. The agency has since grown to become one of the UK's leading PR firms, with a diverse range of clients across various industries.
Andrew is known for his innovative and creative approach to public relations, having developed several award-winning campaigns for his clients. He has also been recognized for his industry expertise, having been named as one of PR Week's Power List for several years in a row.
In addition to his work in public relations, Andrew is also a respected thought leader in the industry, regularly speaking at conferences and events and sharing his insights on social media. He is also an active supporter of various charities and causes, including mental health and the environment.
Overall, Andrew Bloch is a highly respected public relations expert and entrepreneur who has built a successful agency based on his creativity, innovation, and industry expertise. He is committed to making a positive impact on society and the environment and is a vocal advocate for change in his industry and beyond.
Would You like a feature Interview?
All Interviews are 100% FREE of Charge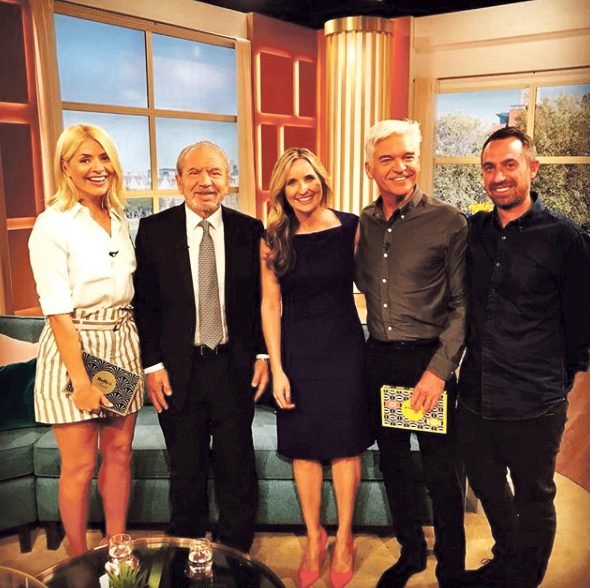 Welcome Andrew firstly thank you for participating in an interview with GallantCEO.com we are extremely grateful and are looking forward to sharing your insights, experience, and your overall journey with our audience. 
I'd like to start but asking you about the early days of your working life, you have a long history in public relations.  
Was PR what you wanted to do before you started working and what companies and experiences did you first encounter that was most memorable?
Well actually, no, I kind of fell into PR by accident.  My A-Level Art teacher told me that I would be good at advertising. I clung to this thought for many years. No one had ever told me that I would be good at anything before, so this was an important piece of advice for me. 
The last piece of advice I had, was when I took a multiple-choice career quiz at school some years earlier which informed me I would make a great fireman.  I didn't really fancy that! Since that point, I always wanted to go into the advertising industry. That was my dream. When I left University where I studied Management I set out to try to get that job in advertising, which was a pretty long and arduous process. 
I went through various stages – form-filling, interviews, assessment days… and while I was doing that, someone else said to me "Why don't you try PR? That's similar". I just wanted to start working, so I applied for some PR agencies as well, not really knowing too much about what PR was if I'm being honest. One of the companies that I applied to, Lynne Franks PR, invited me to do an unpaid work placement. 
I just thought 'you know what? I'll give it a go, I'll keep my days busy and it will give me something to do… and then I fell in love with PR. Three weeks into my placement, they offered me a full-time role, and the rest, as they say, is history. 
What drew you to wanting to be in the Public Relations sector?
The moment I stepped through the doors of Lynne Franks I fell in love with it.  It was a crazy place.  It was actually the agency that Absolutely Fabulous was based on, and the reality of working there was pretty much what was portrayed on the show.  
The agency was predominantly fashion and entertainment based – they had all these big glamourous clients in the world of fashion and entertainment, and ran events like British Fashion Week, the British Fashion Awards and The BAFTA's.  Fashion wasn't really my thing.  I turned up on my first day wearing a suit, and I still cringe when I think about that.  I was put into the brand division. 
This was the money making division of the agency.  You had all these big brands that wanted to associate themselves with the glamour and excitement of fashion and entertainment.  I was working on clients like Coca-Cola, BT, Asda, Lloyd's Bank, Absolut Vodka… some iconic names!  I loved the pace and the immediacy of the PR industry.  You could have an idea one day, and the next it would be in the media.  
I also loved the diversity of it – all the different clients and sectors. But the best bit for me was the creative aspect – the opportunity to come up with campaigns for clients that would grab attention and really make a difference to their business. I'm someone who gets bored really easily and am never happier than when I'm juggling lots of different things at the same time.  
I think that's what drew me to the industry, and it's definitely the thing that has kept me passionate about it over the years that have followed. It's a bit of a cliché, but no two days are ever the same.    
Did you ever think that you would own your company and that it would have achieved the level of success that it has?
That's a good question. I think people who have an entrepreneurial spirit always know that one day they want to do something, but what often holds you back is that feeling of not being ready to do it and wanting to get more experience. 
That was certainly the case with me: I was in a job, I was doing well, I was happy and I was progressing, and then the former managing director of Lynne Franks who had left a couple of years previously approached me with the idea of setting up Frank, and I remember saying  "I love it, sounds brilliant, but I don't think I'm ready", and he said to me "You are ready… you're never going to feel ready, so let's just do it". And, you know, I went through that process of thinking "what's the worst that could happen?"
Which may sound like a bit of a negative starting place for doing something and starting something off… but I've always been relatively cautious as a person. So, you know what, the worst that can happen is that it doesn't work out how I had hoped and hopefully I'm still employable so I can go back to my previous job cap in hand and beg them to take me back.  
I never really stopped and thought about what success would look like. At that stage, it was about just getting the agency up and running.  When we started there were 3 of us, no clients, and just a big empty office space to fill.  We just began building it bit by bit. Our first two clients were friends and family. 
Three months in, we got the chance to pitch for Amstrad. We lost the pitch. We knew this was a big opportunity for us, and we weren't prepared to let it pass us by, so we literally begged for the chance to work on their business. I think they felt sorry for us. They reversed their decision and awarded us the account. That was the start of my relationship with Lord Sugar of AMSVEST (Sir Alan at the time). 
A client who has taught me more about business than I could have ever hoped, and that I'm very happy to still be working with today, 20 years on. A year into Frank, we won the Brylcreem account. We found out on our first birthday, and I still remember the call telling us we were successful in our pitch. 
It was our first real mainstream, proper FMCG client and we felt that we'd 'arrived'. We had beaten two major agencies to win the business, and once Brylcreem came on board, other big-name brands soon followed.  I never really looked back on what Frank had achieved until 20 years later when I made the decision to step-back from the agency, move into a NED role, and set up my own consultancy business, Andrew Bloch & Associates. 
I'm not really one for self-reflection. I've always believed you should never get too high on the highs or too low on the lows, but it's hard to make a decision like that and not look back on everything that's happened during those years. When I reflect now, I'm very proud of all we achieved. 
What people or brands have you worked with directly and what did you do for them?
Our client list over the years read like a who's who of some of the world's most loved brands and I've been lucky enough to work with the likes of Coca Cola, Budweiser, Rimmel, EA Games, 20th Century Fox, Aldi, Deliveroo, Mastercard, BBC, Burger King, Doritos…and many more. I had to pinch myself sometimes when the phone rang with a new business enquiry. There are thousands of PR agencies out there, so I never took it for granted that we had made it onto a company's radar. 
It's one thing to represent all these amazing brands, but to do great work, requires great clients, and I've been fortunate to have had lots of them too. 
There have been so many great campaigns over the years, it's almost impossible to single them out, but if I had to choose one, it would probably be our work for HP Sauce. We brokered a deal that saw HP Sauce become the first ever brand to sponsor a ball in snooker (the brown ball obviously).  And to commemorate the deal, we got the legendary snooker player, Jimmy White to change his name by deed poll to Jimmy Brown for the duration of the Masters snooker championship. 

We wound up the BBC who were broadcasting the tournament, by getting Jimmy's lawyers to write to them, insisting that if they wanted him to play then they must refer to him by his new moniker. They went mad, playing right into our hands, and the resulting talkability® was like nothing I had ever seen before.  
Another favourite for me was our work for Compare The Meerkat. Our brief was to make a fictional, talking meerkat famous. We could never have predicted how popular Aleksandr Orlov would go on to be. We had his catchphrase 'Simples' recorded in the Oxford English Dictionary, launched a "Meer-chat" podcast where he interviewed Piers Morgan and David Hasselhoff, premiered his ad in London Zoo's meerkat enclosure and released a limited-edition cuddly toy. Today, over ten years later, a stuffed meerkat is still given away with each policy sold via the website, and people are still going mad for them. I just wish I had negotiated a share of revenue on them in lieu of fees. 
One final campaign that deserves a mention is the work that we did with Burger King last year to ditch all plastic toys from their junior meals.  The Meltdown campaign was created and the move was commemorated by melting a giant toy – an oversized jeep-driving bunny called Beep Beep – on Southbank. It was a major step away from Burger King's use of single-use plastics and is predicted to save 320 tonnes of plastic each year.  

Burger King invited the public to donate old plastic toys to amnesty bins and the plastic collected was transformed into 'interactive play opportunities for families' at Burger King restaurants. Each plastic toy donation, even if not from Burger King, was rewarded with free Junior Meals. The PR campaign attracted global publicity and was widely praised by the media. We further fueled the publicity by cheekily encouraging Burger King's 'friendly' rival McDonald's to join the plastic-free movement. 
"You have worked for Alan Sugar as a PR Advisor since 2000 and for all The Apprentice winners since the show started in 2005.  I mean that's one hell of a gig!"
You must have some stories to tell the grandkids as they say, what sticks out for you the most from this experience? 
Yes, it is definitely one hell of a gig, and I feel very fortunate to have had the opportunity to work with him and learn from him.  Representing individuals is very different to representing brands. Its more personal. More intense. 

I've been there with Lord Sugar through the highs and the lows. We started working with his company Amstrad in the early days of Frank, and we did a decent job, and then over time I got to meet Alan Sugar, we got on well, and the relationship built.

When you work with someone personally, it's a relationship that is built on trust and you get used to each other's styles He took the role on The Apprentice in 2005, so fifteen years ago. And my role, as well as looking after his personal PR, has always been – when someone wins the show – to take them on and represent them.

So, for the first 10 or so years of The Apprentice, they got a job working for him in one of his companies, and then, more recently, the winning has been an investment from him, so he puts £250,000 into the business of the winner and they become business partners. I take them on when they win, I help them shape their business plan, and from a PR point of view, it is important to turn them from being TV contestants into respected business people in their own fields.

And I think it's really interesting, as you see people going through the process every year: they don't quite know what to expect, they don't know Lord Sugar particularly well, because they've just been on a TV programme, and being able to work with them right from the beginning, establishing their businesses and using the fame and publicity they've had to channel it into the right direction is such an interesting part of the job.  
Lord Sugar is someone that when people know you work with him, they always ask "what is he really like?", they're just interested in him…I've always said that with him what you see is very much what you get: He is incredibly bright, a brilliant businessman, but the bit you don't see necessarily behind the camera or outside of the programme is that he is an incredibly fair, generous, loyal man. He is a role model to a lot of people, as a result of what he has achieved in life.

He has taught me a lot, in terms of work ethic and I often look at him and I think, he's someone in his 70s, he really doesn't need the money, he doesn't need to work, but he totally loves what he does, and he's so passionate and efficient and effective at what he does. He just gets stuff done, but at the same time he has a really good work-life balance, he certainly enjoys life as well as working, I can send him an email or call him, and I know that whatever day of the week, whatever time of the day, he will come back to me within a couple of hours – maximum! – more normally within a minute or two. I've never had to chase him for anything… he's super-efficient and I think I've learned a lot from his style of working. 
When you watch him on The Apprentice, he's a bit of a caricature. You don't see some of his other traits: such as how sharp he is as a business person, his loyalty to his staff and his family side – he's such a role model in terms of being a strong family man with great values and principles. You probably also don't see his sense of humour in the same way. He is very funny and entertaining. And, of course, you don't see all the s*#t that goes on behind the scenes when you're having to deal with aggressive media or other obstacles. 
When it comes to stand-out moments, they are probably for the wrong reasons in that they're the headaches. When he was announced as Enterprise Tsar and made a lord, the media went to town saying there was a conflict between that and his role on The Apprentice and I don't think I've ever experienced such an intense media attack. We went into battle on that one. I don't think either of us will ever forget it. But there have also been some lovely moments. I was invited to the House of Lords for the ennoblement ceremony and was a guest at Lord Sugar and Lady Ann's 40th wedding anniversary party. And I've been lucky enough to have lunch on his boat, Lady A. 
How important is PR in business and what should be the ultimate goal of a successful PR campaign?
Clearly, I'm biased, but PR in my opinion is a critical part of the marketing mix for any business. The ultimate goal of any successful PR campaign has to be linked back to achieving business objectives. There is no point in doing PR for the sake of doing PR.  Everything you do should elicit a reaction and get people to sit up and take notice.   
There are some misconceptions that PR is a waste of time and money, what would you say to those people that are sharing this?
They haven't been using the right PR person.  
PR Week shared an article explaining your decision to move to a non-executive role at Frank, what was the reason for this and what's next for Andrew Bloch?
(https://www.prweek.com/article/1680606/frank-co-founder-andrew-bloch-moves-non-executive-role) 
At the beginning of this year, I decided to move into a non-executive role.  It wasn't an easy decision. I love Frank. I'd spent nearly half my life there. But 20 years in, the time felt right. The agency was in a great place.  It was continuing to produce award-winning work for amazing clients. There was an excellent senior team in place. And, more so than ever, I just felt the urge to try something different.  
In May, I set up Andrew Bloch & Associates and I now work across three different areas: 
Advisory Boards - I've been advising fast growth companies like Propel and Phoenix51 to help them build their offering, develop their brand, design their sales proposition and manage their marketing. A large part of my job is connecting them to agencies and the right people that can help solve their problems. I'm working in the M&A space for PCB Partners, advising their buy-side clients who are looking to make strategic acquisitions in the marketing services area, and on the sell-side of the business, I'm advising marketing services agencies who are looking for an exit. I've also carried on with my work for Lord Sugar and his associated companies.
Brands, agencies and celebrities - I've started an advisory service that helps brands, agencies, and celebrities create new business relationships. I help brands find the right agencies, help agencies meet and win new clients, and help link celebrities and influencers with brands. I have partnered with AAR, and am responsible for leading and expanding their consultancy practice as well as developing new approaches to supporting both brands and PR agencies.  I've also been doing a bit of work directly with clients. I've launched Cert - a new household cleaning product that can kill Covid within 60 seconds, and helped Tide Bank launch a charity fund to help small businesses that are struggling during the pandemic.



At the same time, I'm helping brands find celebrity influencers and vice versa – I got Karren Brady to be the face of the Tide charity campaign, Fred Sirieix to launch campaigns for Bumble and Avvio, Ronnie O'Sullivan and Claude Littner to paint their nails pink in support of Future Dreams' Let's Nail Breast Cancer campaign and am currently working with Dillian Whyte to get sponsorship for his forthcoming heavyweight fight.

Charities and not-for-profits - This year, I joined The Prince's Trust's business launch group panel – this charity founded by Prince Charles is helping young entrepreneurs start businesses, build confidence and get a job. My role as a business mentor on the panel is to ensure that the business plans presented are sustainable and viable. I'm also working with Big Community Records, an independent record label set up by the COO of Google that helps young black people from lower socio-economic backgrounds break-through in the music scene. On top of that, I'm mentoring at the School of Communication Arts and am an advisor to the School of Marketing.
That's pretty much what I've been up to in the last six months! I'm not sure what the next six months will hold, but I'm sure it won't be boring! 
Are you still participating in other media opportunities and if so what's the best way for people to contact you?
I'm always open to hearing about new and exciting opportunities. You can find me on Linkedin or email me at ab@andrewbloch.co.uk, 
Tweet me @AndrewBloch , or slide into my Insta DM's @Blochstagram 
This concludes our interview Andrew, I want to say a big thank you from all of us here at GallantCEO.com and we wish you a lifetime of continued health and happiness. 
Want to benefit from our PR Services?
PR Services for business professionals to make an impact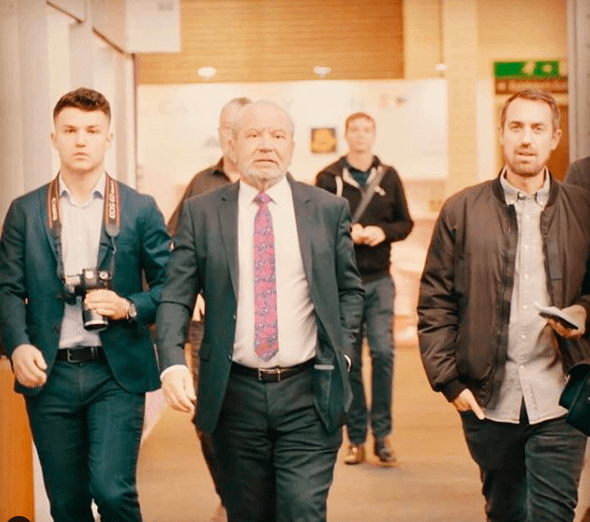 Want to benefit from our PR Services?
PR Services for business professionals to make an impact